EKI-NEKI - HEALTHY SNACK
Crispbreads EKI-NEKI - Ukrainian brand of Gluten-Free healthy food. The idea to start a business for the production of EKI-NEKI snack, was born out of our desire to provide our family and friends with a healthy snack alternative. We all want our children and grandchildren to grow up healthily. That is why we have created a natural, nutritious and healthy snack with no preservatives or flavour enhancers.
EKI-NEKI crispbreads were created for health conscious people, that lead active lives and take care of their health. They genuinely care about their loved ones and seek the best for them. They therefore have a responsible attitude to food, so EKI-NEKI is at the heart of their family values.
We are in social networks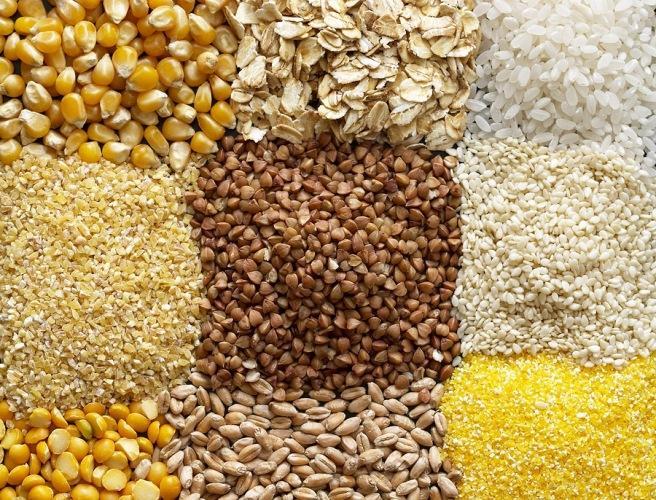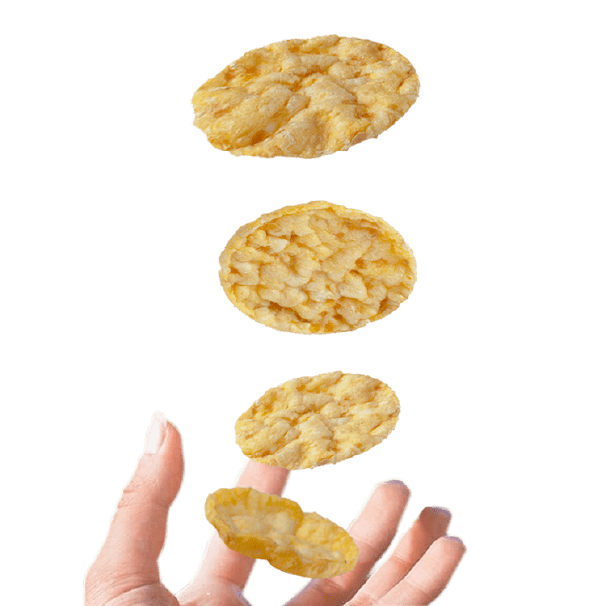 Crispbreads
EKI-NEKI
Snack "EKI-NEKI" is a high-quality, Gluten-Free healthy food with a very pleasant taste. Unlike other snacks "EKI-NEKI":
does not contain preservatives or flavor enhancers
is a source of grain fiber
is not fried
EXTRA-VIRGIN olive oil
VEGAN
high oleic sunflower oil
FOR EVERY OCCASION -
YOUR CHOICE: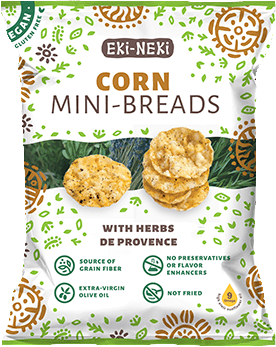 Mini-breads EKI-NEKI CORNwith herbs de Provence, 40 g.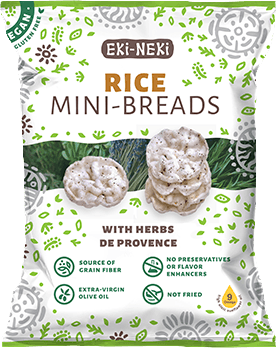 Mini-breads EKI-NEKI RICEwith herbs de Provence, 40 g.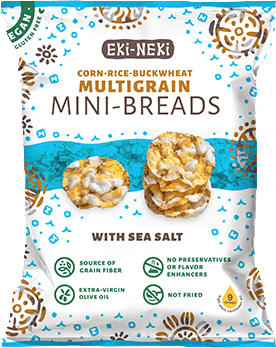 Mini-breads EKI-NEKIMULTIGRAIN(corn, rice, buckwheat) with sea salt, 40 g.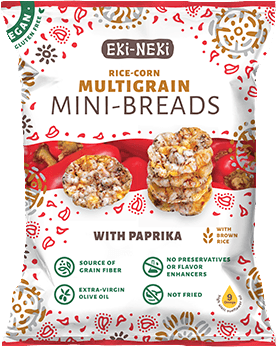 Mini-breads EKI-NEKI MULTIGRAIN(rice-corn) with paprika, 40 g.
How your
EKI-NEKI

crispbreads are made?

Our Production team create "EKI-NEKI" as follows:

First, we apply the puffing process and with a select choice of cereals, and a combination of high pressure and high temperature, we create a crispy mini bread.

Then, we lightly sprinkle our mini-breads with a mixture of Sunflower Oil and Extra Virgin Olive Oil.

Finally, we add a hint of sea salt and Provencal herbs or paprika.

"EKI-NEKI" - food to keep you going through your busy days with the energy of cereals, natural oils, and a refined bouquet of herbs.
​We are constantly working to expand our retail outlets, to make it easier for you to buy
EKI-NEKI
We welcome any enquiries! :)
OUR

ADDRESS

18002, Ukraine,
Cherkasy, Khreschatyk St., 195, of. 307
Dinatex-Alpha, LLC

email: olga.melnyk@ekineki.com